Team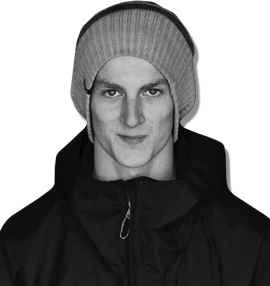 Piers Solomon
"I am a professional freerider from Central Switzerland who spends his winters following the best conditions, having the best possible time and meeting new people from all over the world."
Born and raised in the Swiss Alps, Piers was introduced to skiing by his mother at the age of three. At the age of six, he devoted most of his life to alpine ski racing. After ten years of ski racing, Piers felt more and more attracted by the freedom of freestyle and freeride. As a result, he was given his first pair of "fat skis" at the age of 17. From then on, he was definitely attracted to off-piste skiing. Soon he met Oskar Enander, the professional snow sports photographer from Sweden, in Engelberg. Piers started some photo projects with Oskar and with his help he got his first sponsors. Oskar opened Piers the door to other parts of the industry, like his first film trip, which took place at the age of 19 for sweetgrass productions' "Walhalla". In the meantime he has been travelling for big film projects and was included in a webisode series of DPS-skis. In addition, Piers has spent much of his summers in Argentina in recent years, where he trains and guides skiers and snowboarders in the "Cerro Cathedral" area near San Carlos de Bariloche for a travel company called SASS Global Travel.
www.pierssolomon.com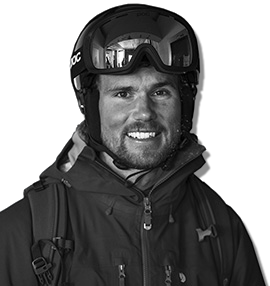 Dani Perret
"Skiing in the adventure area means a lot to me. With some imagination and the right skills, you can experience something in all conditions. Thanks to rope & skins, you can reach slopes and gullies that will make your heart beat faster."
Dani was born and raised in the same area as Piers. The adventure in the mountains attracted him already as a child and teenager again and again to lonely and secluded terrain. He feels at home on skis, mountain-, climbing- or trailrunning shoes, in all disciplines. The focus is not so much on relative performance, but rather on lasting experiences with the highest possible level of safety.
Dani is a full-time mountain guide in winter as well as summer, stationed in Engelberg. Again and again he discovers the Engelberg valley and the surrounding areas in the Alps with new eyes and is happy to share his newly gained ideas with you.
www.mountainguide-dani.com
Tobias Granath
"The strong Swede on the team"
Tobias Granath is a Swedish IFMGA/UIAGM/IVBV mountain guide and has lived in the Alps since 2000. Today he lives with his family in Engelberg and works as a mountain guide all year round.
It inspires me to take clients into the wild alpine environment and show them my secret places and discover new places. From ski touring for beginners to ski mountaineering for experts – offering clients the best possible mountain experience is not only my job, it is my passion.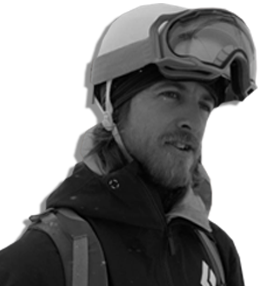 Robert Lönnell
"Robert Lönnell a Swedish IFMGA / UIAGM / IVBV mountain guide. He has lived in Engelberg with his family since 2009."
Robert started skiing at a young age and after finishing school he was ready to leave Sweden and start exploring different mountains and terrain.
After 10 years of travelling to different places such as Chamonix, Tirol, Canada and more he came to Engelberg in 2009 and decided to turn his passion for the mountains into a career.
He now works full time as a professional IFMGA Mountain Guide.
Skiing powder, climbing walls or guiding you up your dream peak. He is always happy to take you out in to the mountains.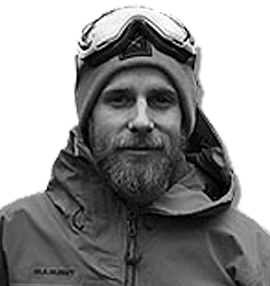 Jonas Schild
"In the meantime, I can live almost exclusively from mountain sports. On the one hand as an alpinist and climber, on the other hand as a mountain guide. For me it is extremely motivating to pass on my passion for the mountains to other people. Especially in winter there is nothing more beautiful for me than to conjure together his tracks in steep slopes and gullies."
With a father as a mountain guide, Jonas came into contact with mountain sports at a young age. At the beginning on hikes and in climbing gardens, later on mountain and climbing tours. Even then he was fascinated by the steep walls of the mountains, which he mostly climbed on the normal route. It is important for him to be a complete alpinist. This means to be safe and on a high level in the classic alpine terrain as well as on skis and to have as much fun and joy as possible.
Jonas lives in Bern, studied geography and has been a mountain guide aspirant since 2018. Despite the rather long distance, he came into contact with the Engelberg valley early on, earlier in the summer climbing, now more and more in the winter as a mountain guide, where he appreciates the incredible potential for freeriding around the Titlis.
Education: Mountain guide IVBV / UIAGM
Company: www.jonasschild.ch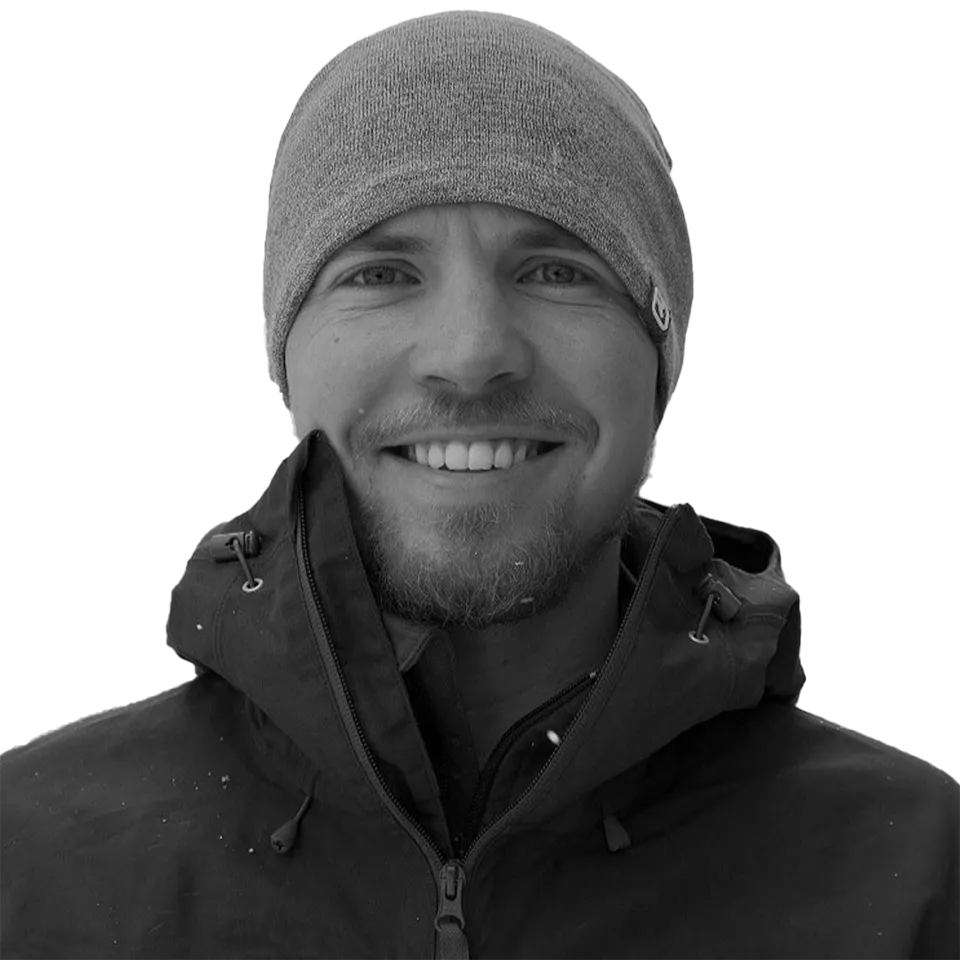 Jonas Alajuuma
Jonas Alajuuma is an IFMGA mountain guide who was born and raised in snowy northern Finland but has had Engelberg as his home and base since 2015. He's been actively skiing and climbing in the mountains for over a decade and nowadays works as a full time mountain guide. No matter the chosen activity or level Jonas loves to guide people outdoors to offer new experiences and beautiful moments while keeping the adventures as safe as possible.
Jonas has experience all the way from the northern mountains of Sweden, Norway and Svalbard down to the different corners of the Alps. He gladly takes you to different places for an adventure and guides you in an assuring, compelling and calm way with a smile on his face on your next exciting adventure!